2012 was quite a year for World Learning, from celebrating our 80th anniversary, to new program developments across the board.  To end 2012 on a high note, we reached out to our program staff, faculty and academic directors to learn about some of the most innovative and energetic young World Learning Changemakers. Below is a list of extraordinary young people who have passed through World Learning in recent years as. Keep an eye out for these names, as we expect to hear much more about them in the years to come.
Hiba Ahmed and Marwa Athari – Iraqi Young Leaders Exchange Program
Upon returning to Iraq after the Iraqi Young Leaders Exchange Program, Hiba Ahmed and Marwa Athari  teamed up to create Healthy, Clean, Green Iraq, a group that encourages social change and grassroots activism in their hometown of Najaf, Iraq.
Among their first activities were a donation collection project for underprivileged children, an environmental awareness campaign within local mosques, and a campus clean-up day at the University of Najaf. The volunteer group has since grown into a large online community of Iraqi volunteers and supporters. Recently, Ahmed and Athari teamed up again to start the Thalassemia Children's Campaign to support children suffering from the blood disorder of the same name.
"We don't want to curse the darkness that surrounds us, but we want to be the candle of hope in our country." Ahmed and Athari said. "In spite of all the difficulties that we are living in, we still strongly believe that together we can make a change!"
Varghese Chakkummootil – SIT Graduate Institute
After graduating from SIT Graduate Institute Varghese Chakkummootil founded Daya Center for Peace in Hyderabad, India, a nonprofit organization that has educated thousands of young people in India about the power of peace and non-violence.
Chakkumootil and Daya Center for Peace work in some of the most volatile areas of India, training teachers and students to mediate conflicts peacefully and to become agents of social change. In addition to its work in schools, the organization hosts dialogue sessions for communities in conflict and produces documentary films that highlight misunderstood conflicts.
"My heart burns with a passion for a just and a peaceful society," said Chakkummootil. "I can't remain silent."
Saba Adnan Gheni  – Iraq Science Fellowship Program
Saba Adnan Gheni, PhD, a researcher and lecturer at the University of Tikrit, is a pioneer in the field of biomass renewable energy in Iraq . In addition to her research during her fellowship at Missouri University of Science and Technology, Gheni published a website for her university's laboratory (www.laimmp.com) and served as a presenter and session chair at the 2012 World Congress on Engineering and Computer Science.
Outside of the laboratory, Gheni was actively involved in her local community. She took part in organizing volunteer fundraisers at the Islamic Center in Rolla, MO, participated in the Rolla Rotary Club, and gave presentations on Iraqi culture and environmental issues.
In preparation for her return to Iraq, Gheni has developed a plan with her fellowship host in the United States  to start a gasification of biomass waste for green power project in Tikrit, which will help anchor the concept of renewable and green energy in Iraq and connect Iraqi students to jobs in the energy market.
"I do believe that changing and developing scientific, social, and political institutions is related to the success in changing the community itself," said Gheni.
Gordana Ilic – Global UGRAD, Serbia and Montenegro
Gordana Ilic is an enthusiastic and passionate alumni coordinator in Serbia for the Global UGRAD program. During her time on the UGRAD program, she frequently educated Americans about the Balkans.
"From what I have experienced, Americans have a vision that the Balkans is very unstable in terms of wars and safety, " she said. "However, Serbia has a variety of modern things to offer."
Now, she is the leader of the Skin Cancer Awareness Project, which aims to educate people about skin protection and skin cancer. Ilic and other volunteers began by running a marathon in Serbia wearing t-shirts that displayed alarming facts about skin cancer. After much initial success, Ilic's project then went on to facilitate discussions, provide instruction, and create educational materials for many others.
Additionally, Ilic is a member of a number of renowned chemical and technological societies. She has organized workshops for several festivals and conferences in Novi Sad, Serbia, on environmental sustainability and global warming, for which she was an awarded a State Department Alumni Grant.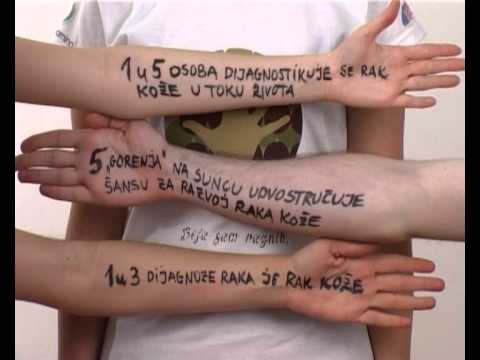 Emily Kwong – SIT Study Abroad South Africa: Social and Political Transformation
Emily Kwong arrived in South Africa hoping to continue her studies in anthropology, but a lecture by noted South African storyteller Gcina Mhlophe drastically changed the course of her education. Kwong became fascinated by oral narratives and eventually conducted her independent study project on their preservation and how these stories can be utilized to boost literacy in South Africa.
Kwong is now a fellow at The Modern Story, a nonprofit that brings talented storytellers from the US to conduct digital storytelling workshops in India. During her six month-long fellowship in India, Kwong has worked with hundreds of Indian teenagers at low-income schools in Hyderabad to help them create digital and multimedia stories in order to build their self-confidence, digital literacy skills, and awareness of social justice issues.
"SIT was one of the most transformative experiences of my life and the origin of my love for storytelling. Making media projects with these talented students has made me realize that narrative empathy – the recognition that 'Hey, this boy, this girl, could be me' – can be harnessed for cross-cultural understanding and peace building," she said.
Watch a video made by Kwong's students.
Kyaw – Youth Leadership Program with Burma
Eighteen-year-old Kyaw spearheaded several service projects for his community upon returning from the Youth Leadership Program with Burma.
Initially Kyaw worked with the Smart Society Development Team to support a rural monastery school which has limited support and educates more than 130 students. Kyaw and the team organized donations of food, school supplies, and umbrellas.  The group also led storytelling activities, discussions about the history of Burma, and games.
"That was an amazing day for all of us. We feel that there are a lot of monastic school students who need this kind of support, so we hope to do activities like this in other monastic schools," he said of his time at the school.
Kyaw has gone on to lead several other initiatives, such as an oral health awareness workshop at a monastery, fundraising efforts for a nursing home, and a free tutoring program for students of his hometown.
Kyaw is also passionate about resolving interfaith conflicts. This summer, amidst rising tensions between Buddhists and Rohingya Muslims, he participated in an interfaith peace demonstration that distributed 1,000 white roses with letters of peace in downtown Yangon.
Aubrey Lethbridge – Experiment to Japan, Experiment Group Leader United Kingdom
During the lead-up to the 2010 World Cup in South Africa, Aubrey Lethbridge learned about another, less publicized soccer league playing in a different part of Africa. In Liberia, a group of ex-soldiers and war victims, disabled by Liberia's civil war, had started a soccer league as a way to boost their self-confidence and put their differences behind them. Although Lethbridge had never met any of the players or traveled to Liberia before, he decided to make a film about them.
Lethbridge began filming in Liberia in 2012, and the resulting film, We Stand Alone, will be released in 2013. The story goes far beyond the soccer pitch to educate viewers about Liberia's civil war, and the daily obstacles that Liberians with disabilities face.
"Documentary film making is not journalism. There is an element of activism in it no matter what," said Lethbridge. "We have a responsibility to these guys at the end of the day."
Renato Martins – Youth Ambassadors Program with Brazil
Nineteen-year-old Renato Martins is an alumnus of the Youth Ambassadors Program with Brazil and the Co-Founder and Head of International Affairs of React & Change, an online youth-led organization which promotes gender equality through leadership training, social enterprise, and urban arts.
Martins helped organize the First Youth for Empowerment Forum, which gathered 40 young Brazilian activists to discuss gender and inequality and to design projects addressing those issues. To date the forum has inspired five projects in three different regions of Brazil, engaging more than 20,000 young people to promote gender equality in their communities.
Honored for his work in React & Change, Martins was selected as a Global Changemaker by the British Council and a runner-up for the UN World Summit Youth Award, a global contest which selects the best e-Content projects working on the Millennium Development Goals.
"I have found love within myself, and I was given the courage to use it to make a positive difference in the lives of others," said Martins.

Franklin Augusto Gomez Moran – Global UGRAD, Western Hemisphere
Born in Panama City, Panama, Franklin Gomez Moran spent his childhood in one of the most dangerous towns in the country. Gomez persevered despite economic and social hardships, and in 2008 he became the first member of his family to attend college. In recognition of his outstanding coursework, Gomez was selected to participate in the Global UGRAD program, sponsored by the US Department of State.
After returning to Panama from his year-long academic exchange program at the University of Missouri, Gomez worked in partnership with the church in his hometown to provide counseling and spiritual support to children and young people. Then, once again, his life turned in a different direction when the Government of Panama awarded him a scholarship to return to the US to participate in an internship and civic engagement program in Washington, DC.
Gomez has since returned to Panama and is currently finishing his undergraduate education and interning with the Amazon Conservation Team. He expects to graduate college with one of the highest GPAs, 2.82 out of 3.00, in the history of his university.
Ntaryike Divine Jr Ramzi – International Visitor Leadership Program
Ntaryike Divine Jr Ramzi is a renowned journalist and alumnus of the International Visitor Leadership Program. He is the Voice of America correspondent in Cameroon and a stringer for several news outlets including the Associated Press, Science and Development Network, and Africa Report. His unbending devotion and hard work earned him the Cameroon Journalist of the Year Award in 2009 and Best Discovery Story Award in 2010.
In October 2012, Ramzi graduated with distinction from a two-year science journalism course called the Science Journalism Cooperation. He plans to start a science news agency to fill what he sees is a gap in science reporting in Africa.  Ramzi believes that the lack of emphasis on science in African media outlets has significantly contributed to the continent's development stagnation.
"Ever since I joined the journalism profession a decade ago, the flames of a fiery passion to nourish public opinion with untarnished information to enable informed decision-making have not stopped burning," Ramzi said. "And that's despite the stubbornly harsh hurdles of working within a context where hard-hitting journalists are frequently placed in the firing line by crooked individuals with skeletons in their closets."
Heron Russel – International Honor's Program, Iraqi Young Leaders Exchange Program, Vermont Governor's Institute on Current Issues and Youth Activism
Heron Russel is a young leader, community organizer, and activist who is currently studying on SIT's year-long IHP Beyond Globalization program, which includes extended visits in Tanzania, India, New Zealand, and Mexico.
In 2008, she attended the Vermont Governor's Institute on Current Issues and Youth Activism, a summer youth program held annually at SIT, and the Iraqi Young Leaders Exchange Program.
Russel was so inspired by the experience of working with her Iraqi peers that she organized a statewide youth summit in October 2008 with more than 150 Vermont high school youth exploring how to build peace with Iraq. She then returned to SIT for three subsequent summers, first as a junior facilitator then as logistics director.
"Heron is a brilliant analytical thinker, vastly informed on an array of political, social justice, and global issues," said Simon Norton, program director of Youth Peacebuilding and Leadership Programs. "[She] is one of the most outstanding activists, leaders, and changemakers we've had the privilege of working with over the last 24 years of youth programs."